Jean-Baptiste Épalle
From Marist Studies
From THE FIRST WAVE OF FRENCH MARISTS by Michael O'Meeghan SM, 2008, 10.

Fr JEAN-BAPTISTE EPALLE, aged 31 (on arrival in New Zealand in Group II on 14 Jun 1839).
He went first to Hokianga to learn Maori, but by mid-1840 he was at Kororareka. In mid-1841 Pompallier appointed him Vicar [Deputy] before leaving on a visit down the east coast as far as Akaroa and from there to Central Oceania. On 22 May 1842, Epalle left the Bay of Islands for Europe to canvass for aid for the New Zealand mission, but did not return. He became a key figure in Lyon and Rome in discussions about further division of the Western Oceania mission, and about the problems between PompalIier and Marists. On 2 February 1845 he left London as bishop and leader of the 11th Marist group of seven priests and six brothers to found a mission in the Solomon Islands. He arrived in Sydney on 21 June, and in September (as Colin's spokesman) had four fruitless meetings there with Pompallier about the impasse with Marists. He left for the Solomons on 23 October on the Marion Watson, was mortally wounded when landing on Santa Isabel Island on 16 December, and died on the ship on 19 December, aged 37. The following day he was buried on uninhabited St George Island. Thanks to a sketch map made at the time by Fr LÉOPOLD VERGUET, the grave was found on 18 October 1900. The remains were transferred to Visale, Guadalcanal, but were destroyed during World War II.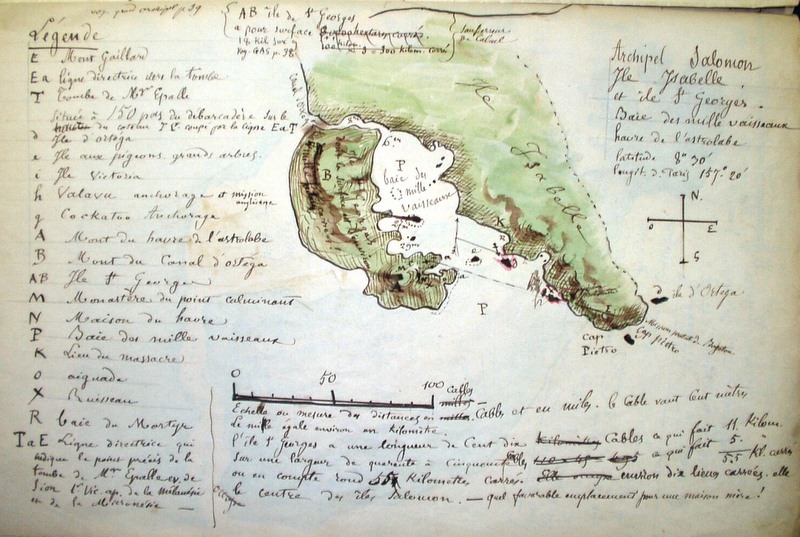 Back to Biographical Notes